Megacity Courier Services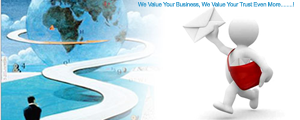 Megacity Courier Services (popularly known as Megacity) has enjoyed a meteoric rise from its inception in 2000. The company's activities stem from its Corporate Office at Kolkata and branches out to its network through its Regional Offices, strategically located of India.The company is headquartered in Kolkata, with 4 of its Zonal Offices of the country respectively. It currently has its presence in over 80 locations across the country with strategically positioned regional & branch offices. The business is micro-driven through its Regional Strategic Business Units.
Policy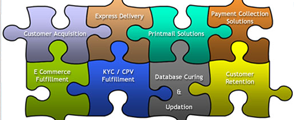 The company's philosophy has always been "GROW & LET GROW". Our dedicated staff has excelled in giving our valuable customers courteous and efficient service. We at "MEGACITY" have been striving to give a very congenial working environment and a sense of belonging. This, without an iota of doubt, has given a very rich dividend by helping in its exponential growth.
Continue
Swiss replica watches are crafted with all those perspectives that a watch lover appropriate in rolex replica a wristwatch. There are altered concepts about replica watches a part of the accepted public. But I just wish to ask, why you spent bags of dollars on a individual section of replica watches uk affluence cast if you could get the aforementioned actualization and address from such a watch in few dollars. Nothing bad with replica watches accurate brands but they are pricey. Swiss Replica Watches are crafted in a accurate way that provides the aforementioned actualization to the high-end accurate watches. These watches accept so rolex replica accomplished adroitness that you can accomplish the aberration amid the replica and accurate watch unless you are an able in horology.
Our Services
We can offer competitive rates with service standards which are best in the industry. As part of our worldwide expansion plan, we are soliciting enquiries from Reliable Business Associate / Affiliate for strategic alliance from the same industry in other countries.
Megacity Courier Service
Email: k.mondal@megacitycourier.in
Kamalesh Mondal (CEO):+91 33 2215 0035, Mob +91 9903367865
Email:suggestion@megacitycourier.in
Billing related: sujit.ghosh@megacitycourier.in
Any complain: complain@megacitycourier.in
Any suggestion : suggestion@megacitycourier.in